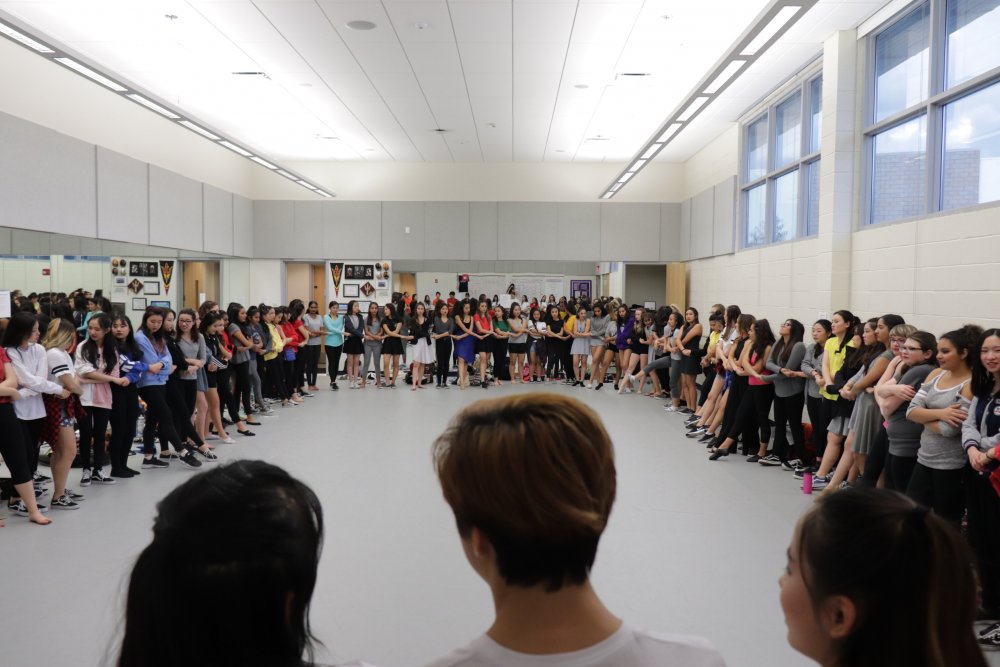 ---
Courses
Dance Tech 1- Beginning/ Open Access/ Yearlong/ VAPA or PE Credit/ A-G Approved
Dance Tech 2- Intermediate/ Placement Only/ Yearlong/ VAPA or PE Credit/ A-G Approved
Dance Tech 3- Intermediate-Advanced/ Placement Only/ Yearlong/ VAPA or PE Credit/ A-G Approved
Dance Tech 4- Advanced/ Prerequisite- Completion of a full year in Dance 3 or Dance Company/ Yearlong/ VAPA or PE Credit/ A-G Approved
Dance Company- Advanced/ Audition Only/ Yearlong/ VAPA or PE Credit/ A-G Approved
---
Placement and Audition Information
PHS Dance Placement Information
Dance Company Audition Information
Dance Company Audition Info Session Presentation
Dance Company Audition Application
Upcoming Placement and Audition Dates:
Apr 11-14, 2022 - PHS Dance Company 2022/2023 Auditions, (PHS Dance Company Audition Information) 
---
Upcoming Concerts
Mar 31 and Apr 1, 2022- Spring Dance Concert
May 25, 2022- Dance Showcase
---
FACULTY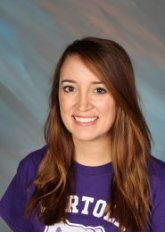 Samantha Gardner holds a Bachelor of Fine Arts in Dance Education, and a Masters of Science in Educational Leadership. She has had the opportunity to study under the instruction of many acclaimed dance educators and choreographers such as Karen Schupp, Liz Lerman, Elizabeth Johnson, Shouze Ma, Conder Dance, C3 Dance, Epik Dance Co, and the Bill T. Jones/Arnie Zane Dance Company. Prior to working at PHS, Mrs. Gardner was Assistant Director of Dance at Laguna Beach High School. During her four years at LBHS, she contributed to the development of an inclusive and comprehensive dance program that played an integral role in the school community and the city of Laguna Beach. Gardner took over as Director of Dance at Portola High School in May of 2017 and is thrilled to be in her sixth year of leading the dance program in a collaborative, innovative, and growth-oriented school environment. In May 2019, her work was recognized by OCDE and Orange County Music and Arts Administrators as a recipient of the Outstanding Arts Educator award. She strives for dance to be a positive outlet for students and a means for building self-esteem and confidence in young adults. Above all, she hopes to see her dancers demonstrating the Bulldog PRIDE values of Perseverance, Respect, Integrity, Drive, and Empathy both on-stage and off-stage. In addition to her work at PHS, she is an active member of the National Dance Education Organization which advocates for dance in public education. Contact Mrs. Gardner: samanthagardner@iusd.org
Allison Mackey graduated from the University of California, Irvine with a double Bachelor's degree in Criminology and Psychology in May 2016.  During her undergraduate career, Allie devoted her time as the Junior Varsity cheer coach at her Alma Mater, a member of the UC Irvine Spirit Squad, and was also a cheerleader at one of California's most elite cheer teams - California All Stars.  Through these experiences, Allie helped her teams develop a growth-mindset and helped her team members understand the true value of perseverance and determination both as a student and as an athlete.  Allie furthered her career path and completed her Masters of Arts in Teaching with a Teaching Credential in Health Science and Physical Education at Brandman University.  With over 10 years of coaching experience under her belt, Allie was selected as the Head Coach and Program Advisor for the Portola Pep Squad.  As the Head Coach, Allie has worked to develop a culture of integrity and respect within the PHS Pep Squad and strives to help each member reach their highest potential.  Upon graduating from Brandman University in the Spring of 2021, Allie became an educator at Portola High School and currently teaches Health, Physical Education and Dance.  Allie's multi-faceted perspective coupled with her passion for movement attributes her as key player to the PHS Dance program.  In collaboration with the PHS Dance Director, Samantha Gardner, Allie aims to foster an innovative and integral approach to Dance while simultaneously creating an inclusive space for all students.  Contact Mrs. Mackey: allisonmackey@iusd.org
---
Follow us @PORTOLAHSDANCe!
#portoladance #phsdancecompany
Instagram           Facebook           Youtube           Twitter