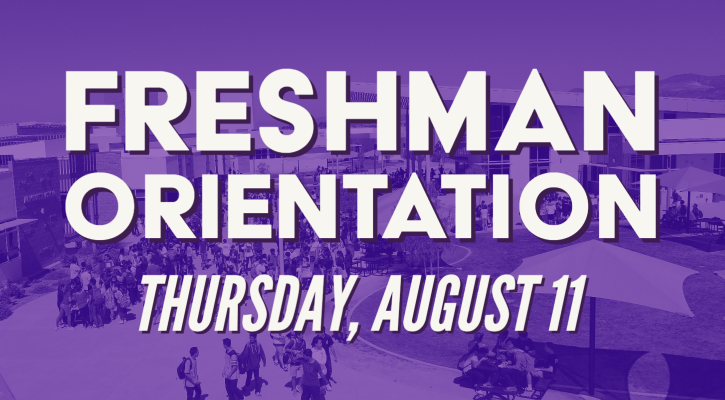 Incoming 9th Grade Bulldog Families: Mark your calendars to attend our Freshman Orientation on Thursday, August 11! The times are to be announced, but please check your email with details mid-July.
The orientation will be led by our Portola Link Crew Leaders. Link Crew is a Freshman transition program that welcomes incoming freshmen and helps them to feel comfortable and supported through the first year of their high school experience. The Link Crew Leaders, PHS juniors and seniors, provide this mentorship.
Link Crew Leaders will lead freshmen students through the entire registration process, participate in mini assemblies, take their yearbook photo, acquire an ID, textbooks, purchase items, receive their schedule and Chromebook, plus receive a campus tour.